Confused about food? Read this…
June 11, 2019 • CLICK
HERE
TO GET NEW POSTS FIRST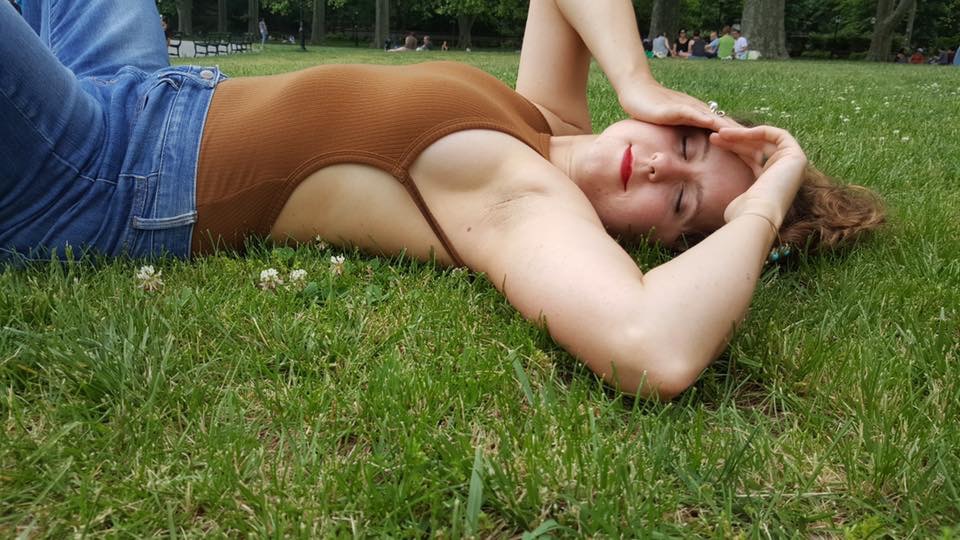 What if food was no longer a source of stress, shame, and confusion?
Up until 7 years ago, that's exactly what it was for me…
 –  I was constantly stressed about eating too much or too little, gaining weight, and messing up my metabolism. 
 –  I was ashamed of my body and my food behavior: restricting and obsessing, then binging and purging. I felt like a leper, and like everyone else was "normal."
 –  I was confused about what I should be eating. All I wanted was to weigh 115 pounds, be a size 2, and eat pizza sometimes without stressing the f*ck out. 
Now I eat intuitively and rarely stress over food. No food is off limits, and no food makes me feel crazy and out of control. 


I feel confident in my body. I nourish myself so I feel light, strong, energized, and focused. I no longer see my body as an object that needs to be fixed or controlled. And food isn't this scary thing anymore. 
If you want to get out of the diet, restriction, and shame cycle around food, right now I'm doing early FLASH enrollment for the next round of ACTIVATE.
ACTIVATE is my 6-month health coaching program for chronic dieters and emotional eaters who want to master intuitive eating, heal adrenal fatigue, clear up digestive issues and brain fog, get rid of chronic fatigue, restore energy, and reach their ideal weight.

As a private client you get…
✓ 2x monthly laser coaching sessions to rewire your food and body beliefs

✓ Complete session notes and action steps after each call

✓ One reset food and lifestyle plan to transform your digestion and metabolism

✓ One long-term food and lifestyle plan to keep feeling great without restricting
✓ Consistent, custom-for-you recipe ideas, so you never get bored

✓ Access to me via text and email between sessions

If you sign up by next Thursday, June 20th, you'll save over $300 on enrollment. 
> Click here to book your free Breakthrough Session to see if ACTIVATE is the right thing for you. 
If it's a 100% YES after we talk, you'll put down a deposit and get a bonus preliminary game plan to implement before we officially kick off in August. 
You already know if you need this. <3
And please don't hesitate to respond to this email with any questions or reflections. 
Take care of yourself and show your body some extra love today. 
Hugs,

Lula