How To Poach Eggs In Two Simple Steps
April 1, 2017 • CLICK
HERE
TO GET NEW POSTS FIRST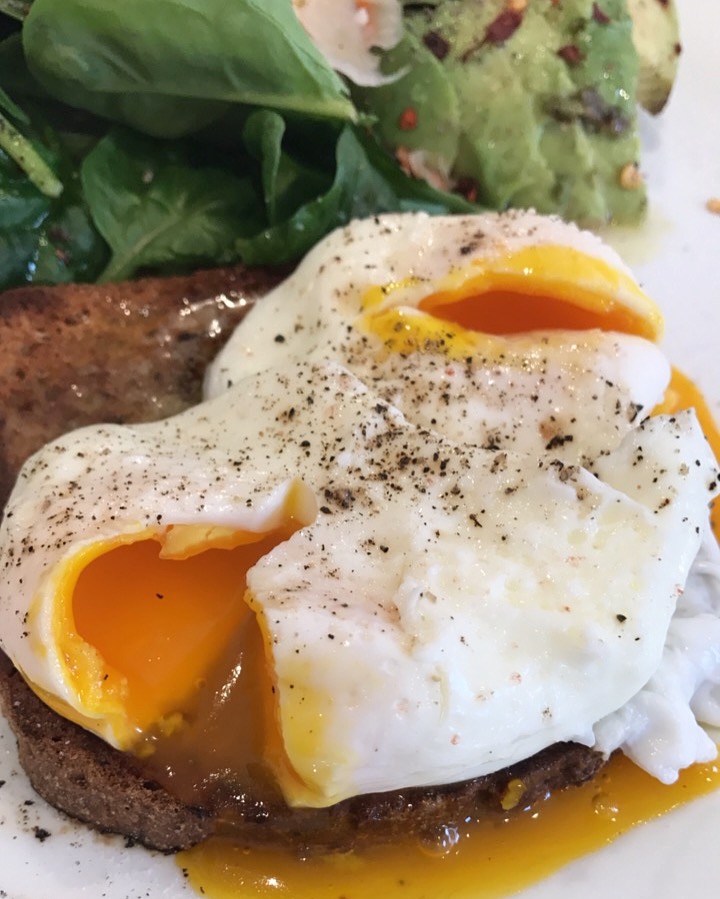 I had a BIG realization last week when I ran out of vinegar and realized that poaching eggs could be even simpler than I thought.
Game-changer.
I wanted to share my new, easier-than-ever technique with you today so you can start making Instagram-worthy poached eggs in just a few minutes… starting tomorrow morning if you want!
A lot of people get intimidated by poaching eggs because yes, it can be a delicate, fussy process, but only if you overcomplicate it.
See, most people think you need to put vinegar, baking soda, or some crazy perfect egg fairy dust in your poaching water to get the whites to stay together. Not true.
Follow this simple 2-step method for poached eggs and you'll be bulletproof…
---
STEP 1: Boil your water
Add three inches of water to a medium pot and bring it to a boil.
It's important not to do more than three inches, because too much water can cause your whites to separate.
STEP 2: Crack your eggs in and let 'em cook
Once the water is boiling, turn it down a little bit so it's just at a gentle boil, then carefully crack your eggs right into the water.
Turn the heat back up a little after you crack 'em in to keep the water at that gentle boil, since the eggs bring the temperature of the water down.
Maintain that gentle boil for three minutes (use a timer), then simply scoop your eggs out with a slotted spoon and place them on a few paper towels to drain the water off.
---
And voila! I love my poached eggs on fresh sourdough toast with grass-fed butter, good-quality salt, and fresh cracked black pepper. Simple and DELICIOUS.
Once you've tried this method, leave a comment below and let me know how it went.
I love answering your questions, so post those as well!
Do you have a friend who loves poached eggs and wishes she could make them quickly at home?
Share the link to this post with her.
Sending you sooo much love, and perfect yolk vibes!

XO,
Lula