Japanese Steak & Rice Bowls with Soy Butter
July 23, 2019 • CLICK
HERE
TO GET NEW POSTS FIRST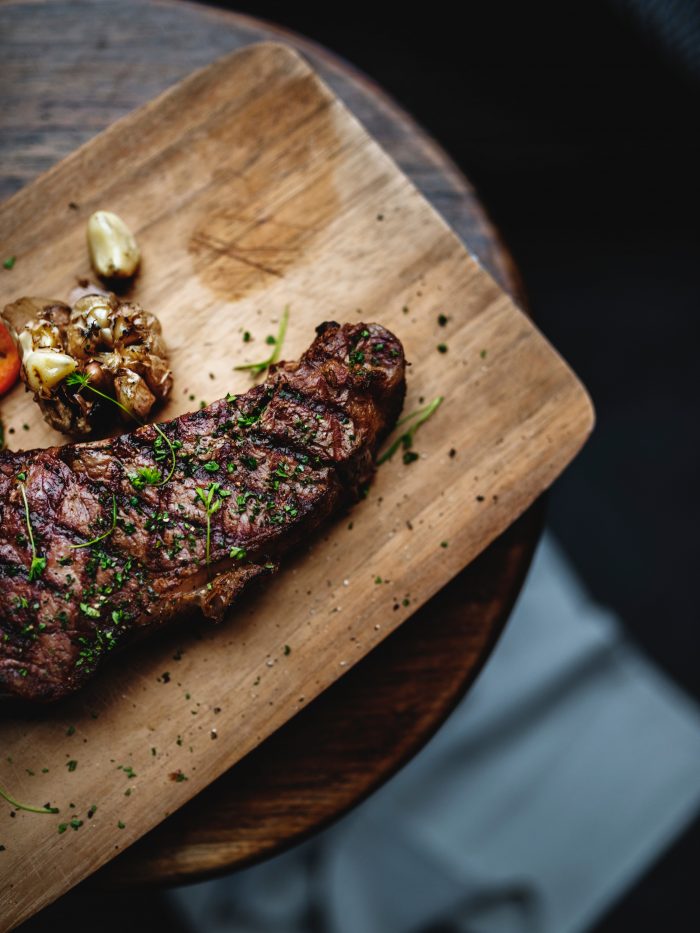 Japanese Steak & Rice Bowls with Soy Butter
Serves 2
Ingredients
1 big grass-fed ribeye steak (the best)
2 cups cooked white rice (I usually prep a big batch at once)
1 small red onion
2 cloves garlic
1 big bunch lacinato kale
4 tablespoons grass-fed butter
1 tablespoon good quality soy sauce, or to taste
1 tablespoon safflower oil, or other high smoke point oil
Splash of apple cider vinegar or rice vinegar
Pink Himalayan salt, to taste
Black pepper, to taste
---

Technique
PHASE 1
Throw a batch of white rice on the stove, or use a rice cooker or slow cooker. Put a pinch of salt in with the rice.
Take your steaks out of the fridge, salt them well, and let them sit at room temperature for 30-60 minutes before you cook them.
No worries if you forget to do this, carry on with the following steps.
PHASE 2
While steaks are coming to room temp (ideally), wash your kale, pat or spin it dry, and remove the stems. Chop into medium thin ribbons and set aside.
Chop your onion into medium thin half moons and set aside. Chop garlic and set aside.
PHASE 3

Add oil to cast iron skillet and bring to medium-high heat. Cook steak for 7-10 minutes on first side, depending on thickness. Don't touch it. Allow a nice crust to develop.
Bring heat down to medium if it feels out of control. Flip and cook for another 5-7 minutes, depending on thickness and desired temperature.
In the last few minutes of cooking, add 2 tablespoons of butter to the pan and baste the steak with it.
PHASE 4

Remove steak from pan and let it rest on a plate for 10 minutes.
During that time, bring heat all the way to low and throw your onion and garlic into the same pan with a tablespoon more butter and a splash of vinegar to deglaze the pan. Allow to caramelize a few minutes.
Bring heat up to medium, then add kale and sauté a couple more minutes. Add remaining butter and soy sauce to pan and stir. Let simmer for a few minutes.
PHASE 5
Put rice in the bottom of your bowl, then add saucy soy butter veggies on top.
Last, slice your steak and arrange it on top.
---
Enjoy!
XO,
LULA
Photo by rawpixel.com from Pexels