Recipe: Quick Chickpea Kale Tacos with Spicy Yogurt and Smoked Scamorza Cheese
October 23, 2019 • CLICK
HERE
TO GET NEW POSTS FIRST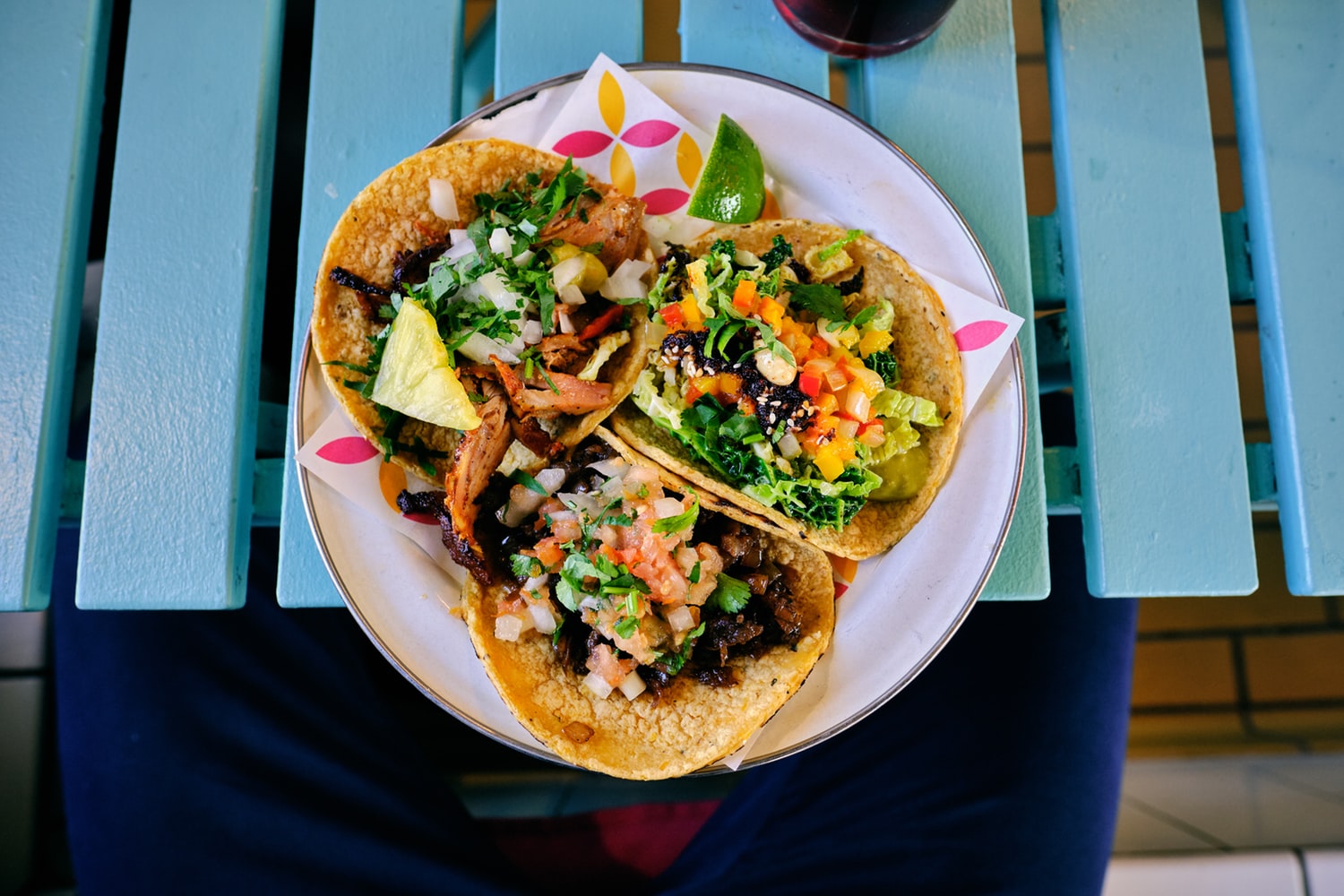 Feeling stuck on what to make for dinner tonight?
I made these chickpea kale tacos with spicy yogurt and smoked scamorza cheese the other night, and they were sooo good.
Below are the instructions – these are fast and easy, yay!
The whole meal came together in about 15 minutes, and it was a really delicious and satisfying weeknight dinner.
If you've been a little bored with your meals, try these tacos tonight!
Let me know how you like them in the comments below.
Much love,
Lula
---

Quick Chickpea Kale Tacos with Spicy Yogurt and Smoked Scamorza Cheese
Serves 2
Ingredients
6 small organic GMO-free corn tortillas
1 can organic chickpeas
1 head organic Lacinato kale
1 small white onion
6 thin slices of smoked scamorza cheese
1/2 cup strained plain full-fat Greek yogurt
2 tablespoons grass-fed butter
2 tablespoons extra virgin olive oil
Favorite hot sauce, to taste
Pink Himalayan salt, to taste
Black pepper, to taste
---

Technique
PHASE 1
Slice onion into half moons. Rinse kale, remove leaves from ribs, and pat dry.
Chop kale into thin ribbons. Rinse chickpeas in a strainer.
Mix yogurt with hot sauce and salt, to taste, "whipping" it.
Note: You don't have to strain the yogurt yourself, just look for a brand, like Fage, that's already strained, so it's nice and thick, similar to sour cream. 
Thinly slice cheese.
PHASE 2
Bring olive oil to medium heat in pan and add onion. Sauté for a few minutes, until it starts to soften.
Add kale and chickpeas and sauté for 5 more minutes, until chickpeas are a little browned.
In the last few minutes of cooking, add butter and stir. Allow to cook for a couple more minutes.
Season with salt and black pepper to taste. Stir.
PHASE 3
In a dry pan, warm your tortillas over medium-high heat.
When tortillas are almost hot and a little brown on both sides, lay a slice of cheese on each one so it melts a bit.
Use a spatula to remove tortillas from pan and arrange on plates.
Serve chickpeas and kale in a bowl at the center of the table.
PHASE 4
Assemble your tacos at the table, family style.
You'll have your cheese on each taco, then add a few spoonfuls of veggies and top off with the spicy yogurt.
Enjoy!
XOXO
Photo by Krisztian Tabori