Recipe: Savory Oats with Poached Eggs, Sesame, and Ume Plum Vinegar
January 7, 2020 • CLICK
HERE
TO GET NEW POSTS FIRST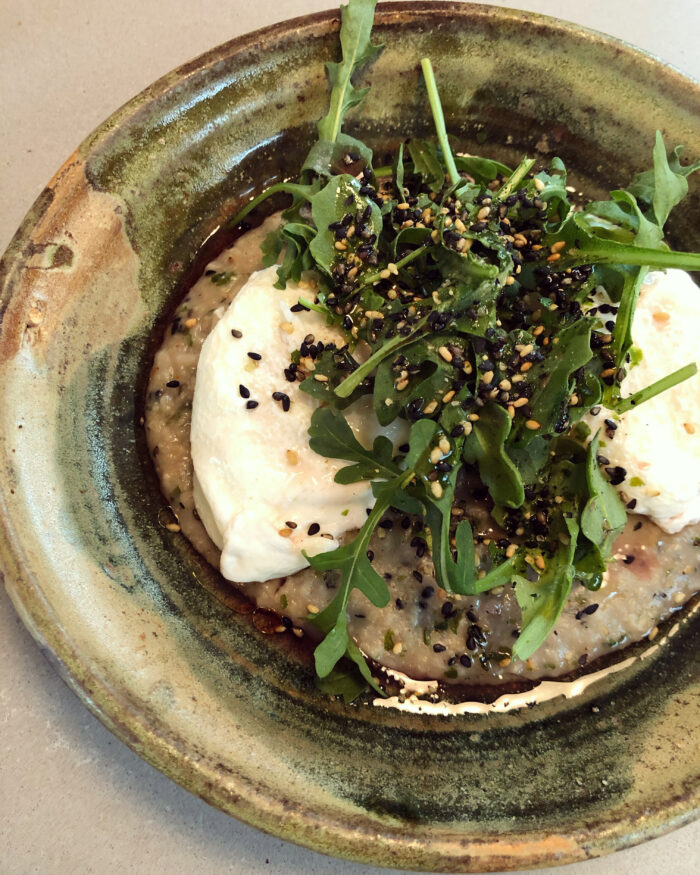 Happy New Year!
I hope your year is off to a FABULOUS start.
I'm getting super, super excited to head back to Costa Rica in a few days. 😍
The past two months in New York have been incredible in so many ways, and also very challenging.
I may share more as everything drops in, but today I have a delicious, easy recipe for you!
Savory Oats with Poached Eggs, Sesame, and Ume Plum Vinegar 💕
This is for you if you're bored with breakfast and want something different that's flavorful and quick.
I'm also sharing my hard-to-mess-up egg poaching method. I used this to make EIGHT eggs on Christmas morning. 😎
I cook Eggs Benedict for the fam every year, and this year was the best yet, thanks in large part to this easy poaching method.
Whether you love the idea of savory oats with eggs or not, grab this poaching technique below – it's a game changer. And if you have any questions, leave a comment and I'll reply. 
Sending you SO much love, more soon! 🤗
Hugs,
Lula
---

P.S. ACTIVATE, my 6-month coaching program, officially opens for enrollment in February!
This is for you if you're ready to erase the word "diet" from your vocab and consciousness, and learn how to eat for your unique body.
ACTIVATE goes deeper than food to help you master intuitive eating and heal from emotional eating, so you can stop beating yourself up and start feeling more confident, joyful, and FREE.
You'll develop unwavering reverence, rather than judgment, for your body and your needs.
Book a free 30-minute Breakthrough Session today if you want this in 2020. 💃🏼
We'll discuss whether ACTIVATE is right for you, and you'll walk away with at least a few tools to start feeling better right away.
There's never any pressure to sign up, it's simply an exploration of you, your needs, and your desires.
---

Savory Oats with Poached Eggs, Sesame, and Ume Plum Vinegar
Serves 1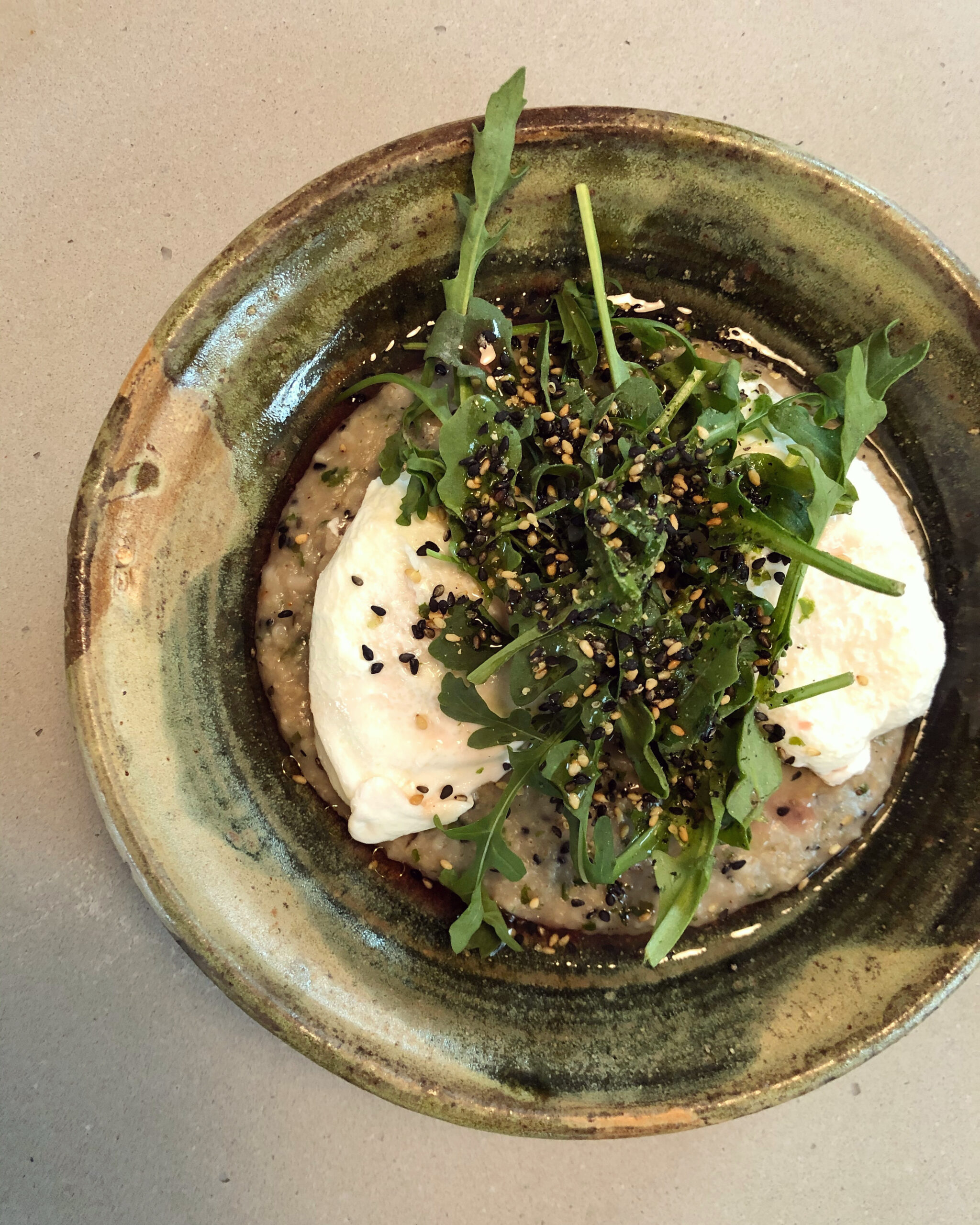 Ingredients
1/3 – 1/2 cup good quality instant oats
3x the amount of water as oats
2 whole eggs
1 tablespoon grass-fed butter
2 tablespoons furikake sesame shake
Handful of arugula
Drizzle of good olive oil
Sprinkle of ume plum vinegar
Generous splash plain white vinegar
Salt, to taste
---

Technique
PHASE 1
Fill a medium-shallow pan (4-5 inch deep fry pan) with water, big pinch salt, and generous splash of plain white vinegar. This pan is for your poached eggs.
Leave ~3/4 inch at the top, so it's not completely full.
Carefully transfer pan to the stove and bring to a boil.
While that's happening, add oats and water to small-medium pot with 1 tablespoon sesame shake, butter, and pinch salt.
Cook for a few minutes on medium-high heat, stirring until smooth and thick.
Crack each egg into its own small water glass or ramekin.
---

PHASE 2
Once your egg water has boiled, reduce to medium heat.
Gently slide eggs into water on opposite sides of the pan, and set a timer for 3 minutes.
If your pan is on the shallow side you may want to gently spoon hot water over the tops of your eggs to help cook whites completely.
While eggs are cooking, transfer oats to a bowl, and line a plate (or just your cutting board) with a couple paper towels.
---

PHASE 3
After 3 minutes, use a slotted spoon to gently lift your eggs out and transfer them to the paper towels to drain, gently flipping them so the smooth white side is facing up.
This helps any final white parts on the bottom cook as they rest for a minute.
Use the same spoon to put eggs on top of oats, and sprinkle them with a little salt.
Add a handful of arugula, more sesame shake, a drizzle of olive oil, and a nice sprinkle of ume plum vinegar.
You may want to use a bit more finishing salt on the arugula, such as Maldon, but the plum vinegar is very salty, so I recommend tasting it first.
Enjoy, and comment below if you have any questions!