Why You're Feeling HEAVIER – Even with Exercise & Healthy Eating
June 19, 2019 • CLICK
HERE
TO GET NEW POSTS FIRST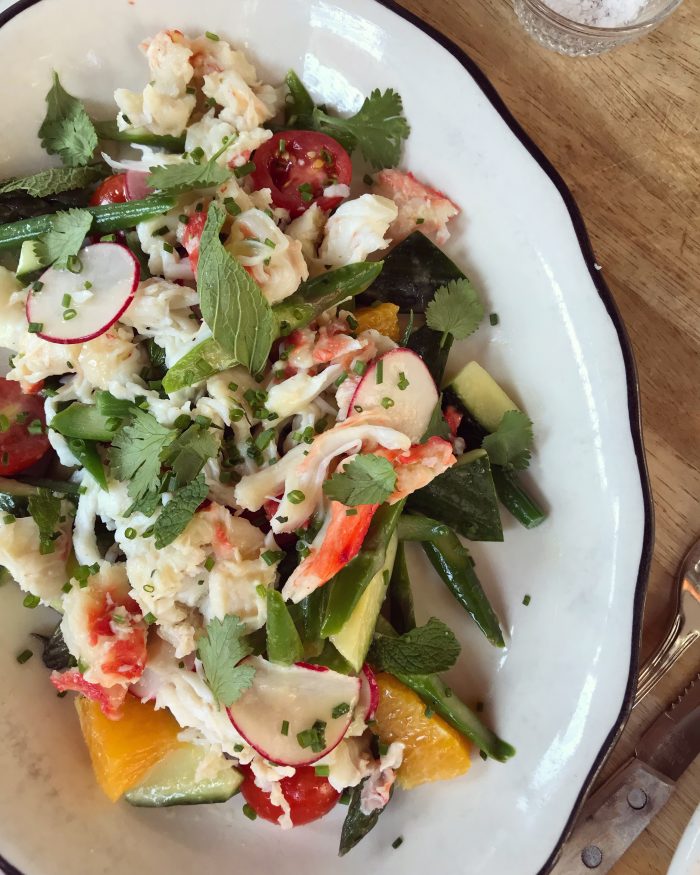 It really pisses me off when I see health experts saying things like "You just need to eat less and exercise more to lose weight. It's simple math. Burn more calories than you consume."
OMFG, this is so off target, it makes me fume.
Especially for women. Mainly because, hormones. Hi. 
When most of my clients come to me they are…
A) Working out 3-5 days a week, often super vigorously.
B) Eating healthy: lots of vegetables, protein, and good fats.
Yet they feel like they're GAINING weight, and that it's their fault. But they know there's something deeper – stress, digestion, metabolism… but they're not sure what to do about it.
TODAY I'M SHARING WHY YOU CAN GAIN WEIGHT AND FEEL SUPER BLOATED REGARDLESS OF EATING WELL AND EXERCISING, AND WHAT WE CAN DO ABOUT IT.
Make sure you read this short post until the end, if you've been feeling blindsided by weight gain.
If you're feeling heavier even though you're working out and eating well, these are the top 3 reasons why. After we go through these, rapid-fire style, I'll share what you can do about it. 
1) YOU'RE OVEREXERCISING.
Exercising too vigorously and/or for too long triggers your stress response, which makes you hold onto fat.
To lose weight, most people need to exercise less, and make sure they're doing the right type of exercise for their body… and something they enjoy. Otherwise they won't do it. 
I often recommend two or three brisk 20-30 minute workouts (like HIIT) per week, paired with light stretching, breathing, and meditation.
2) YOUR "HEALTHY" FOOD ISN'T ACTUALLY RIGHT FOR YOUR BODY. 
Food and diet is all marketing. A lot of foods that are presented as healthy – even things like avocado, kale, and spinach – might not be right for your body.
With those three examples, high histamine content is the issue. There are dozens more "healthy" foods that do not work for everyone. 
3) YOU'RE OVERSTRESSED. 
And it usually goes beyond the common stressed-over-work-and-money scenario. We can create stress in our brains, for no real reason. 
You could be laying on the beach with a piña colada, yet thinking obsessively about how much you hate your thighs and how you'll never like your body. In that moment your stress response is engaged and your body is signaled to hold onto fat. 
If you're nodding along, I want to give you a window into what I do with my clients who are experiencing exactly this…
1. RESET THE BODY with a gentle, custom 2-week elimination plan to pinpoint your unique food sensitivities and power foods. Don't worry, you'll still get to eat stuff that tastes great.
2. ZOOM IN ON ENVIRONMENTAL and lifestyle factors that could be sabotaging your best efforts, and make gradual changes that will stick, because they're simple and they feel good.
3. REWIRE EMOTIONAL PATTERNING and rebuild your relationship with your body and food through personal coaching, guided meditations, and daily rituals for deeper self-love.
And much more.
Today I'm just sharing the cliff notes on a common issue I help my clients solve – a piece of the holistic puzzle. 
Through my 1:1 program, ACTIVATE, you get comprehensive private health coaching to turn on your energy, get rid of brain fog, release weight that doesn't feel like you, and rewrite your relationship with food.
This program is designed for exhausted chronic dieters and emotional eaters who want to stop dieting for good and get their metabolism back.
Early FLASH enrollment is open until 12 midnight CST tomorrow, Thursday. If you book your free Breakthrough Session before then you'll get over $300 off the program.
>> Click here to schedule time to talk to me, with no obligation to enroll.
Whether you sign up for ACTIVATE or not, you'll walk away from this call with at least three tangible action steps to start feeling better in your body now. 
I created this program because I struggled with an eating disorder, emotional eating, chronic fatigue, and hormonal issues for almost 10 years.
After studying health coaching, holistic nutrition, dozens of dietary theories, and intuitive eating for years, I knew I had to share what I'd learned.
When I started working with clients and witnessing their stunning results 7 years ago, I knew I had to keep going with coaching.
Now it's my mission to help women get out of the diet cycle, change the way they think about food and their body, and reach their physical goals. 
I'd be honored to speak with you and see if I can help you, too.
>> Here's the link to schedule your no-strings-attached Breakthrough Session.
Much love, and have a beautiful day!
Hugs,
Lula
P.S. Have you had your eye on ACTIVATE, my private health coaching program for emotional eaters? Early flash enrollment for the next round is open until tomorrow night at midnight CST. Click here to schedule your free, no-strings-attached Breakthrough Session to see if it's right for you.